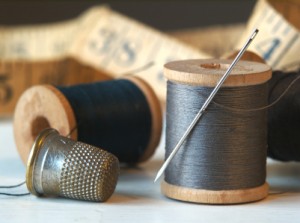 The Fraser Valley Modern Quilt Guild is hosting a Spring SEW-IN Saturday, April 21st from 11:00am until 5pm at the
University of the Fraser Valley campus in Abbotsford. We will be in room B121
(just down the hall from the cafeteria).
If you're looking for some social sewing time then treat yourself to an open sewing time with other quilters / sewers to work on your own projects in a blissful atmosphere of quilting and chatting! We supply the tables and chairs, irons, cutting mats, and tea or coffee. Donations of treats are always welcomed!
WHAT TO BRING
: You need to bring your machine, projects, extension cord, power bar, tools, and lunch/dinner. Please feel free to bring a friend! There is something very satisfying about spending an afternoon in a room full of whirring sewing machines and other creative people. We are extending this invitation to all of our guild members, other guilds and sewers/quilters in the valley and lower mainland!
There is a $5 drop-in fee for this SEW-IN
. The room booked is large, bright, sunny with lots of windows. Also there is a nominal fee for parking at the University of the Fraser Valley; $2 for 4 hours.
Please contact Darlene (darlene.rosner@ufv.ca) (that's me!) to register.